My buddy Spartan over at TSP led me to this website awesome website Food Storage Made Easy and their plans for a cardboard can rotating rack. I love projects that involve recycling cardboard so I had to give it a shot. I had a left over box from a pressure canner and it was easily enough to make two can organizers, each of which should hold at least ten cans.
I do have a few suggestions for anyone who wants to try.
First off make sure to read the whole article I linked to. Halfway down there is a very helpful PDF I suggest you print, but the people at food storage made easy earn their keep by making it even easier by pointing out if you combine the sides and back into one piece when you cut them out it is more stable and easier to put together.
use a very strong glue ( I used gorrilla glue – wood glue)
I also used a stapler for added stability on the bottom front kick plate
for even more stability and to keep it safe from moisture I put clear box tape on the outside corners and then wrapped the whole thing.
I also made my own adjustments in the design as you can see below.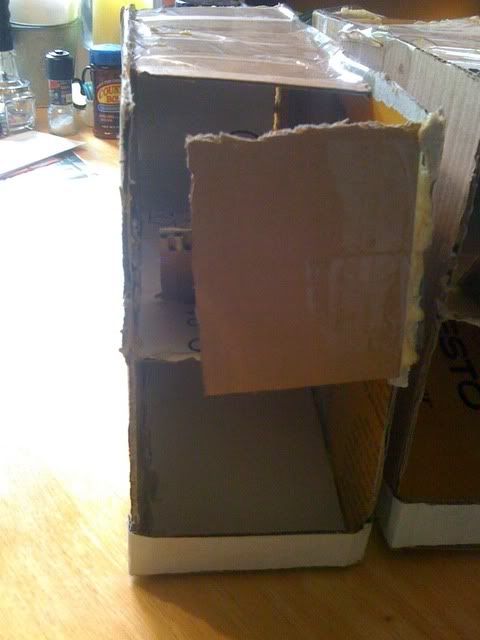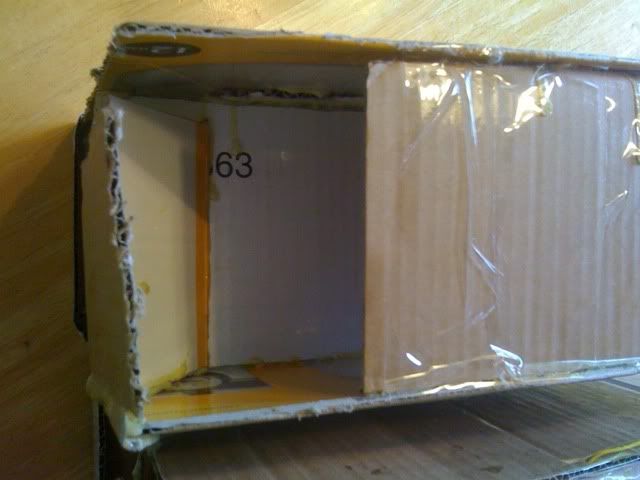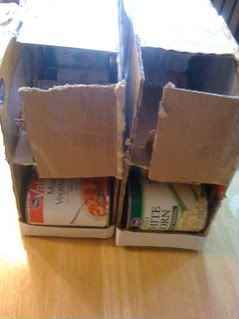 Until next time, keep Making A Homestead, one day at a time!